Manzanita Speedway, located in the Southwestern suburban part of Phoenix, Arizona, was originally a dog racetrack called Manzanita Park operated by Lawrence Meskimen and Rudy Everett. If you are looking for an auto performance shop to setup your ride to complete at this speed way call Keith Hellum.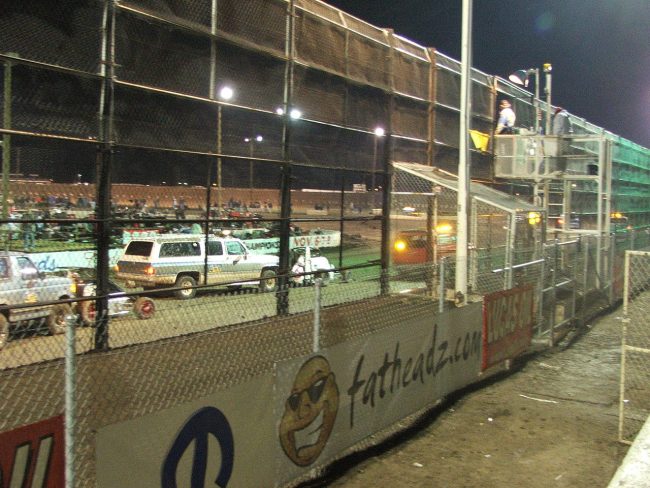 The Track's first race took place on the same day, with 3923 fans present. On the same night, Roe Mounts participated and won the very first featured race. In 1954, it added another half a mile track and even launched it with a marathon that lasted for 25 hours. Lawrence Meskimen and Rudy Everett operated it for an extended period. In 1965, Keith Hall brought the track and changed its name to Manzanita Speedway.

Under Keith Hall's operation, Manzanita Speedway gained a lot of fame and rose to be among the best dirt tracks found in the United States. In 1968, Hall established the Western States Championships, currently known as the Western World Championships that took place at the track. This race became a part of the sprint car racing. Between the years 1974 1975, Manzanita Speedway hosted three of the NASCAR Winston West Series car races.
In 1984, Hall sold the Manzanita Speedway track, but soon the new owners defaulted the loan payments, and he repossessed it. Millie and Joe Kimbro then took over the facility's ownership in 2004.
The Kimbros then sold the Manzanita Speedway track in 2007 to a famous family in the sprint car racing ranks, the Mel Martin family. The change of ownership was made effective and formal on the 15th of August 2007.
Manzanita Speedway's closure
After the Mel Martins ownership and investing more than three hundred thousand dollars on the Manzanita Speedway auto performance shop, they sold it to a company known as Southwest Industrial Rigging Company in 2009. The company then closed the Manzanita Speedway doors in 2019 on the 12th of April. The Southwest industrial rigging company demolished the race track facilities and transformed it into a storage facility for heavy construction and industrial equipment and also for parking.
The closure of Manzanita Speedway disorganized scheduled races such as ASCS (The American Sprint Car Series) Regional Tours 2009 season and Discount Tire Company ASCS, which was also forced to reschedule some 17 events to other speedways. The events were divided between The United States of America Raceway found in Tucson and Hollywood Hills Speedway located in San Felipe Pueblo in New Mexico.
The series had been competing at the Manzanita Speedway track for more than 50 years. Before the Manzanita Speedway closure, it was Arizona's longest-running sports venue has hosted more than 500 racers per year during the seventy-five to eighty nights of racing. The Manzanita Speedway track also frequently hosted the World of Outlaws sprint car racing events.